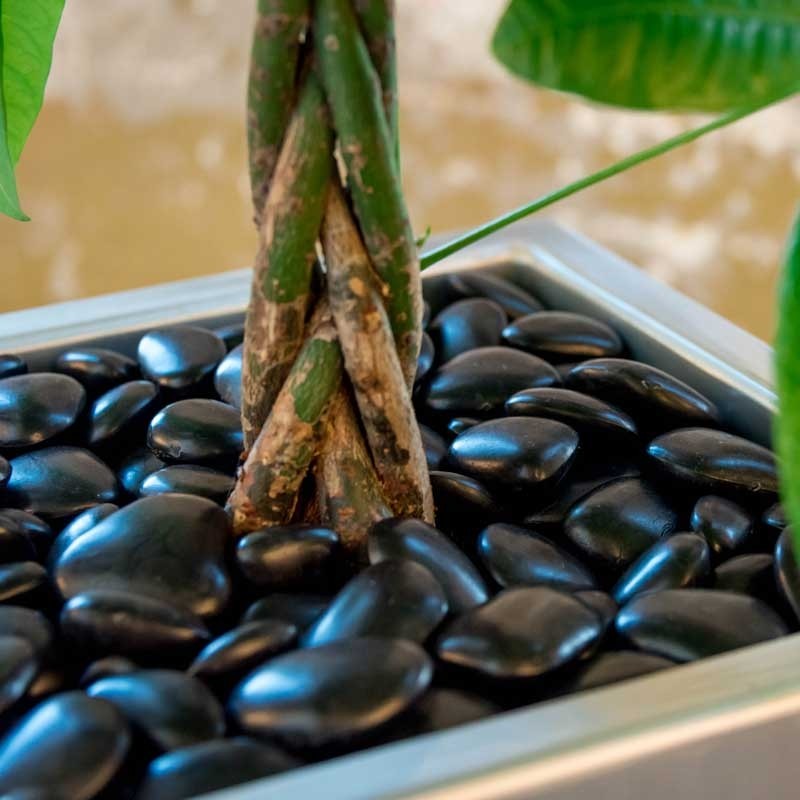 PolyPebbles provide an elegant, professional finish as a top dressing for potted plants and will never rot, age, or discolor like Spanish moss.
PolyPebbles, which are made out of 100% recycled material, are ideal for use in waterfalls and fountains, for crafts and home décor, as well as for interior and exterior plantscaping applications. They weigh less than half the weight of normal pebbles.Because of their lightweight composition, they are easy to transport and work with. PolyPebbles will never fade or discolor and are perfect for use in water features or as a top dressing to potted plants.
Small PolyPebbles, which are often used in floral arrangements and water features, are designed to sink in water. The larger rocks, which are often used as top dressing, have been manufactured to be as light as possible for ease of use and transportation. Due to the lightweight nature of the larger rocks, they will not sink if submerged in water.
This product does not harm plants or cause pollution. After UV exposure test, it will never fade.